Unlimited mileage
Free Sat Nav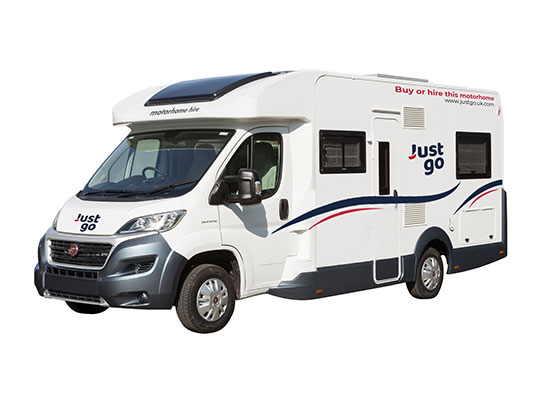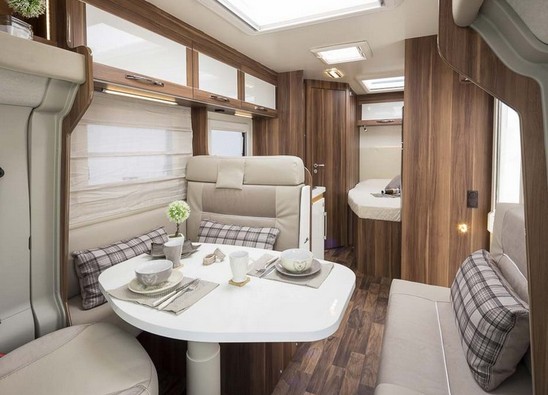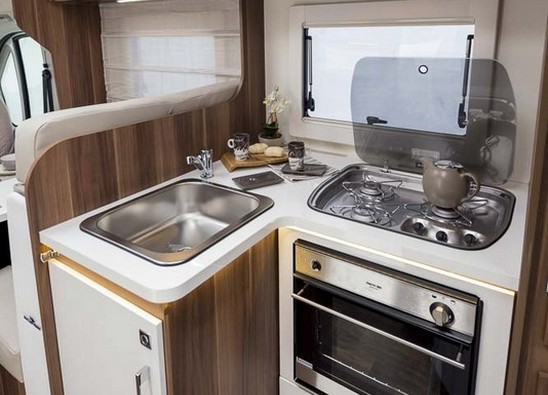 Scout
Passenger: 2
Fuel: Diesel
Gearbox: Automatic
Current Location: Toddington
from £64/night
About
The Scout is a popular 2 - 3 berth motorhome perfect for couples wishing to do extended tours of the UK and Europe.
The Scout features a fixed double bed at the rear and the dinette table which can convert into a single bed at the front. They come complete with 100 watt solar panel, TV and Status aerial, full colour reversing camera and a galley kitchen with oven and fridge.
To get you started on your motorhome hire, 1 dose of toilet chemical will be added to your toilet. Toilet chemical breaks down waste and keeps your toilet clean and fresh. You will need to purchase additional toilet chemical once your toilet cassette is empty.
Please note this motorhome requires Adblue.
Download
TechSheet
Low Emission Tax
Please note an additional charge of £5.00 per night will be automatically added to each motorhome hire to support the governments low emission tax.
Just go agrees with reducing emissions and invests every year to ensure it operates the lowest emission engines available to the market. This new Government Tax is going to encourage chassis manufacturers to accelerate their development of hybrid and pure electric solutions which when available Just go will be one of the first to introduce. The £5.00 daily charge highlights that Just go only operates the latest most efficient models available to the RV market.
Hireable

Extras

All Just go motorhomes are fully equipped so that you experience all the comforts from home in a luxurious yet comfortable environment. You can enhance and personalise your motorhome holiday with our great selection of hireable extras. If you pre-book your extras, these items will already be on-board your motorhome for when you come to collect it.
Travel Pack
Includes Collison Damage Waiver (CDW), 1 additional driver, picnic table & chairs, linen sets, sat nav and child seats
£60 per night
Linen Sets
Includes duvet, pillow, sheet and towels
£25 per set / £50 per set
Outside Dining Sets
Includes table and up to 6-fold-up chairs
£5 per night
Bike Rack
Holds up to four bikes
£7 per night
Sat Nav
UK & Europe TomTom Sat Nav
£6 per night
Caravan Club Membership
Membership for one year, giving you access to over 3000 holiday sites at discounted rates
£56
Child Seats
Available to suit all ages of children
£30 per hire
Motorhome Refill Package
Return your motorhome with an empty tank of fuel, LPG and Adblue and we will refill whatever you use
£99
6 Coat Hangers
Keep your garments wrinkle-free and organise your hanging space with these versatile coat hangers.
£2
Levelling Blocks
Keep your motorhome perfectly level. Ridged surface to grip to the vehicle tyres. Lightweight and made in rust-proof material, easy to clean and UV-resistant. Will not crack or break like wood. Can support vehicles with a maximum axle weight of 5 tons. Non-skid finish. Sold in pairs.
£25
Disposable BBQ
Quick and easy to use, perfect for outside cooking. Ready to cook and hot in 15 minutes. No mess, no hassle, just throw away after use.
£5
Toilet Paper
Specially developed for mobile toilets. Super soft and easily soluble toilet paper. Prevents clogging and promotes easier waste-holding tank emptying.
£3
Clothes Drying Rack
Ideal for drying your clothes naturally, this rack can be easily fitted to your motorhome window. At the end of your holiday, take it home and place on a radiator for extra drying space.
£5.50
European Mains Hook Up Adaptor
Recommended for travel to European countries, this adaptor enables the main hook up lead to be connected to most continental outlets.
£5
Snow Chains
Snow Chains for your front wheels if you are heading out in the snow.
£25
Toilet Chemicals
1.5 ltr bottle, pre-purchase the toilet chemicals for your trip.
£12
Adblue
10ltr bottle. Required for all 2020 motorhomes.
£12
Minimum charge term for extras is 5 nights; maximum charge term is 21 nights.
Car Parking

For a small fee of £10.00 per car, per night (max fee of 21 nights) you can leave your car at our depot in a secure, gated and locked compound.

Travelling to Europe

We can organise your Dover to Calais return ferry crossing. Prices start from £190.00 return. Please contact us for further details.

Need an Airport transfer

We can organise a private car to meet you at the airport and transfer you directly to our depot or hotel. Prices start from £90.00, please contact us for further details.
Insurance Extras
We offer a few extra insurances you can take out with your booking.
Share the driving

Additional drivers can be added for just £10.00 per night for each additional driver. Terms apply.

Collision Damage Waiver (CDW)

At £35.00 per night this will reduce the excess for damage caused due to a Road Traffic Accident or collision (i.e reported accident) to either the vehicle or third-party property to £0.

European cover

At £15.00* per night this covers you to drive within most western European countries and includes your breakdown assistance.

Ireland cover

At just £10.00* per night this covers you to drive within Ireland and includes your breakdown assistance.
*This insurance must be taken for a minimum of 7 days. Full terms of our insurance extras are listed in our terms and conditions.