Free Sat Nav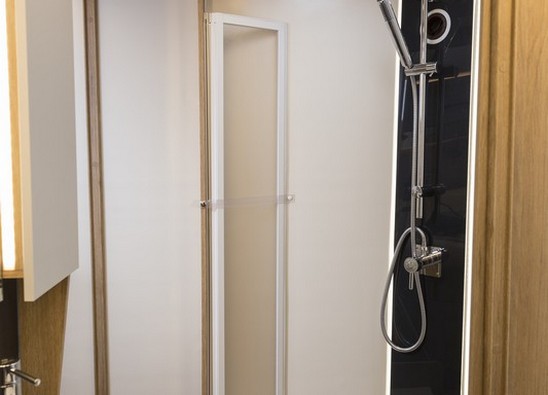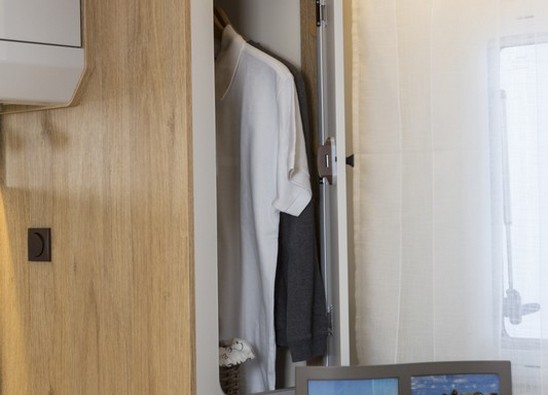 Trailblazer
Passenger: 4
Fuel: Diesel
Gearbox: Automatic
Current Location: Toddington

from £73/night
About
The Trailblazer is ideal for couples or small families as it boasts two separate bedroom areas giving total privacy in luxury A-Class surroundings.
Our Trailblazer A-class has a separate rear bedroom which boasts an island bed and at the front a second double bed pulls down from the ceiling. The two sleeping areas are separated by a central bathroom with toilet and shower. It offers great views when driving and comes with a 100 watt solar panel, TV and Status aerial and a corner kitchen with oven and fridge.
Download
TechSheet
Hireable

Extras

All Just go motorhomes are fully equipped so that you experience all the comforts from home in a luxurious yet comfortable environment. You can enhance and personalise your motorhome holiday with our great selection of hireable extras. If you pre-book your extras, these items will already be on-board your motorhome for when you come to collect it.
Travel Pack
Includes Collison Damage Waiver (CDW), 1 additional driver, picnic table & chairs, linen sets, sat nav and child seats
£40 per night
Linen Sets
Includes duvet, pillow, sheet and towels
£20 per set / £40 per set
Outside Dining Sets
Includes table and up to 6-fold-up chairs
£3 per night
Bike Rack
Holds up to four bikes
£5 per night
Sat Nav
UK & Europe TomTom Sat Nav
£4 per night
Generator
Will power everything onboard if you do not have access to electrical hook up
£12 per night
Caravan Club Membership
Membership for one year, giving you access to over 3000 holiday sites at discounted rates
£56
Child Seats
Available to suit all ages of children
£15 per hire
Motorhome Refill Package
Return your motorhome with an empty tank of fuel, LPG and Adblue and we will refill whatever you use
£99
Minimum charge term for extras is 5 nights; maximum charge term is 21 nights.
Car Parking

For a small fee of £5.00 per car, per night (max fee of 21 nights) you can leave your car at our depot in a secure, gated and locked compound.

Travelling to Europe

We can organise your Dover to Calais return ferry crossing. Prices start from £190.00 return. Please contact us for further details.

Need an Airport transfer

We can organise a private car to meet you at the airport and transfer you directly to our depot or hotel. Prices start from £120.00, please contact us for further details.
Insurance Extras
We offer a few extra insurances you can take out with your booking.
Collision Damage Waiver (CDW)

At £25.00 per night this will reduce the excess for damage caused due to a Road Traffic Accident or collision (i.e reported accident) to either the vehicle or third-party property to £0.

European cover

At £10.00* per night this covers you to drive within most western European countries and includes your breakdown assistance.

Ireland cover

At just £5.00* per night this covers you to drive within Ireland and includes your breakdown assistance.
*This insurance must be taken for a minimum of 7 days. Full terms of our insurance extras are listed in our terms and conditions.